Rewind the clock to September of last year when we posted our Data and the Doppler Radar blog post to coincide with the hurricane season of the times. As the summer fast approaches and the heat, fires, and then subsequent return to tropical weather greets us again it would make sense to revisit something like the My Community Explorer in celebration, right? Not quite!
Instead, we're going for the swerve and indulge briefly in something a little bit different, but still fairly interesting and novel: the new building permits interactive tool, with "new" being an important descriptor here as the United States Census website has never had something like this before.
Utilizing data from the Building Permits Survey (BPS), you can use this tool to check every single county in the United States for information on housing construction: how many single family, multi-family, and total housing units are authorized across the country as well as any future residential construction activity.
For example, you can get a cursory look at somewhere like California. But then when you look closer...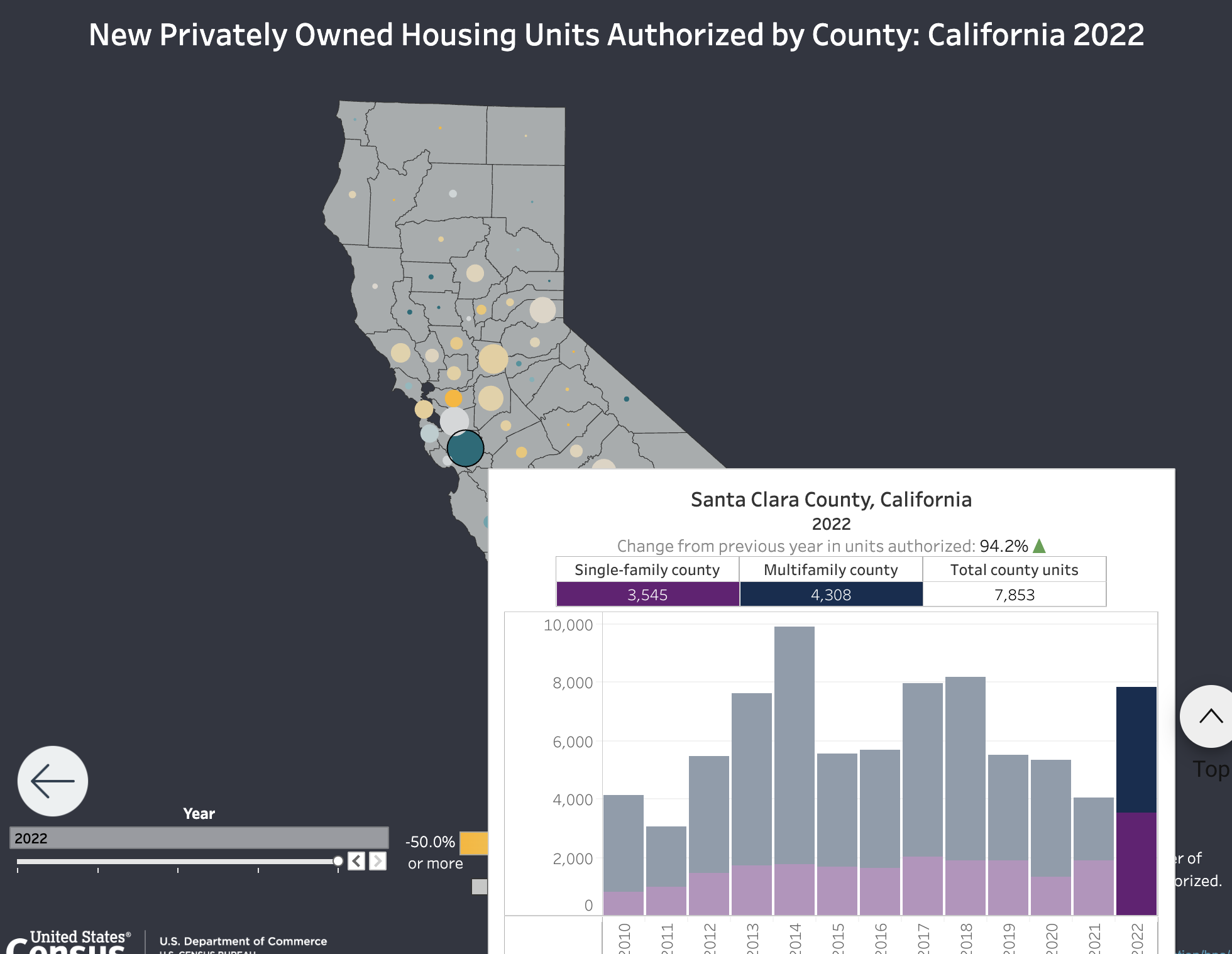 You then can get a specific county's data as well! From the ever-growing Santa Clara to the much more desolate Modoc: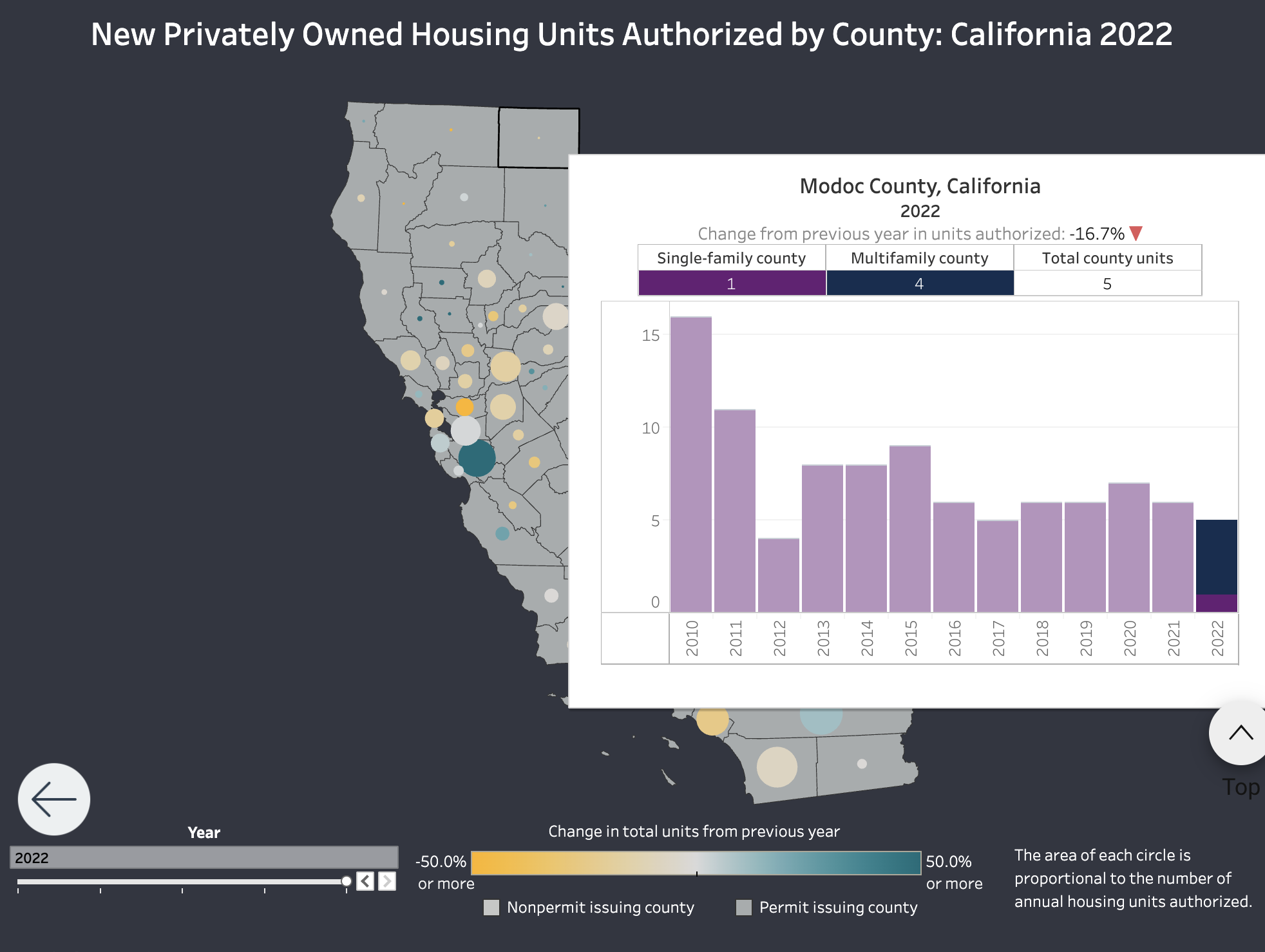 On top of this, you also have the ability to adjust the year the data's reflecting, going back to 2018 at the earliest.
The advancements that the U.S. Census Bureau continues to make in helping make data accessible and readible is always appreciated, whether it's the new housing permits map or the aforementioned My Community Explorer. While there isn't that much to say on this latest installment in census data tools, we're always happy to help highlight them as they come hot off the presses and onto the computers of the curious.